IMPACT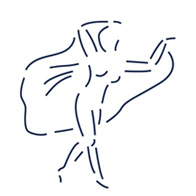 Since the early 2000s, classic vehicles gained dramatically in value.
In a market environment that continues to trend upward like the art market but much faster in comparison. A mere 40 years after the emergence of the classic car market. Automobile masterpieces like Bugattis, Ferraris and Porsche, just to name a few, unleashes offerings that generates millions of Dollars or Euros for the best objects.
Still dominated by european and american collectors, the new breed of super rich families from the arabian and asian countries have not even emerged yet. But they will do so once these investments are understood not to be just passion – but into a non-financial markets correlating asset class of its own. This will lead to further value rise as the magic sentence is: the number of historic cars can not augment!
As we discuss the financial crisis in the various Western banking systems and their ever rising debts, collectors and investors prefer to invest their wealth into something tangible and tactile.
The sophisticated family offices are already joining this market now in seeking safe, alternative investments. Institutional investors will follow them and once their money will hit the scene, the value of the top 15% segment of collector's cars will skyrocket.
Conclusion:
Classic car returns have vastly outperformed the S&P 500, the DAX, the Nikkei etc. over the past 3 decades. Overall performance still outpaces all traditional and alternative asset classes overall. Investment in Collector's Cars is a logical approach to react upon the challenges of today's financial markets. Collector's cars are movable & real assets, can be securely stored and be ready to be marketed & used anywhere. Investors already appreciate the value growth and the social aspect of this asset class.