RESULTS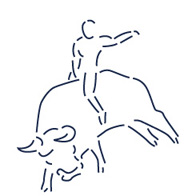 Over the last decade we did exceptionally well in presenting client's cars at the most prestigious class car events worldwide.
Pebble Beach / California - USA: Multiple Class wins and runners up in classes.
Phil Hill Trophy
Villa D'Este / Como – Italy: Best of Class
The Quail – a Motorsport Gathering / California – USA: Multiple Class wins
Salon Privé / Oxfordshire / United Kingdom: Multiple runners up in classes and Best of Show 2015
The Bund Classic / Shanghai – China, 21 Gun Salute Rally / Delhi – India, Uniques Special Ones / Italy ….: Multiple Class wins
We also run and support clients at some of the most important classic car competition events:
Bernina Gran Turismo / St. Moritz – Switzerland
Peking –Paris / Asia to Europe
Mille Miglia Storica / Bresica to Rom - Italy
Le Tour / Paris France
Goodwood: Revival, Festival of Speed and Member's Meeting / United Kingdom
Laguna Seca: Motorsport Reunion / California/ USA
Le Mans Classic / France
Modena Cento Ore / Italy
Klausen Pass / Switzerland
Vernasca Silver Flag / Italy
…
We are proud to say that we know all relevant show and race organizers to make sure our clients do get their place in the grid or the concourse. This is mainly also because the vehicles we take care of are amongst the best in the world in their respective peer groups. Quality makes the difference, supported by our advice.