SERVICES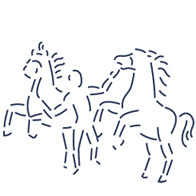 Collector's cars need specialist's attention.
Carficionado has more than a decade of experience in advising both operative handling and structural dealing with rare vehicles. So there is more than one reason to leave your valuable assets, maybe the whole collection in our hands.
Safe, skilled and quality handling are basics. The handling of genuine service & restoration partners is key for results and value maintenance. Therefore we need to understand your passion from a-z, which is what we do.
Our clients only have to care for one thing: get the enjoyment out of their collector's car investment.
Budget preparation, monitoring and controlling
Structuring & supervision of restoration processes
Review of all maintenance and restoration work as well as supervision and physical inspection of works carried out where necessary
Work out and catalyse legal and structural set-ups for the collection with families/offices, banks, legal & taxation advisors
Supervise storage and transportation
Supervise insurance and registration matters
Support vehicles and client's staff at events (Racing, Rallying, Concours D'Elegance)
Implement pedigreeing processes
Generally support, promote and pedigree the Collection in the collector's car world and keep track of key people and opinion leaders
Planning of events and control third party services
Review, evaluate and implement possible sales and purchases
Report on market situation and opportunities
Continuous update status of the Collection including verifiable documentation of all vehicles